ParentSquare is a fully unified product that engages every family with school communication –
from the district office to the classroom teacher.
Our School of Chooice application period has been extended March 1 through April 15, 2022 at noon. Please call the office at 760-387-2525 for information, or click the "Learn More" button below.
A limited number of students are accepted each year from outside of the school's home district through a public lottery process at a designated School Board Meeting.
About Round Valley Elementary
Round Valley School believes in providing a caring, safe, and supportive environment where all students are encouraged to achieve their full academic, social and physical potential.

To accomplish this vision, we strive to provide meaningful, educational experiences that keep pace with our rapidly changing society. While teaching a balanced curriculum, the uniqueness of each student is embraced. We model (and expect) ethical behavior and create an atmosphere of tolerance.

Our success depends on the partnership between school, community, family, and child. Together it is our responsibility to support and develop the skills and qualities that lead to a confident, caring, life-long, learner.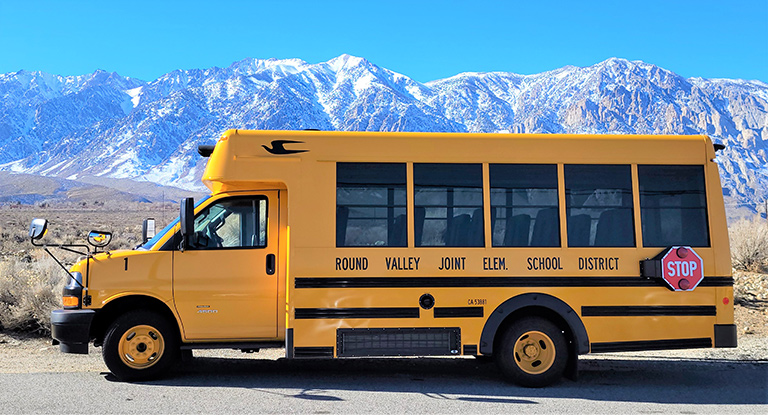 RVES Mental Health Resources
Round Valley Elementary School has adopted and utilizes Social Emotional Learning curriculum. Our school works closely with North Star Counseling Services, and upon receiving a verbal request from a parent / guardian, our Superintendent / Principal will make a referral for counseling services. For more information, please contact our office at 760-387-2525.